Melene Rossouw
Executive Director
Biography of Melene Rossouw
Melene is an internationally recognised gender and human rights activist, global award winner, public speaker, moderator, facilitator, strategist, and consultant. She is an attorney by profession with 13 years experience in the private, governmental, and non-governmental sectors. Melene graduated from the University of the Western Cape with a Bachelor of Laws (LL. B) and Master of Laws (LL.M) specialising in Public and Constitutional Law. Some of the positions she has held were attorney, legal researcher, national cabinet committee secretary, special advisor to the minister and ministerial media spokesperson. Melene has served in respected offices such as the Constitutional Court of South Africa, Western Cape High Court, The Presidency of South Africa and two National Government Ministries. In 2017, Melene co-founded Women Lead Movement and currently serves as the Executive Director of the organisation. In 2020, Women Lead Movement established another office in Madagascar to build on its Pan-African vision for the movement.
Some of her accolades include being selected by the prestigious Obama Foundation as an Obama Leader in Africa (2018). She is also a contributor for the Future Africa Forum in Governance and Human Rights in Africa since 2017. In 2019, Melene was selected as one of 11 Spokeswomen in Africa for the Global Campaign on Gender Equality by the US based ONE Global Campaign and has subsequently participated in three more global campaigns such as #YoursInPower and #PassTheMic that respectively reached more than 750 000 and 250 million people globally. In 2019, she was also selected as a Mandela Washington Fellow (MWF) by the US Department of State. Melene is also a member of the African Women Leadership Network, which is a movement supported by UN Women and the African Union as well as the Public Speaking Association of Southern Africa.
In 2020, Melene was selected by Junior Chamber International (JCI) as one of the Top Ten Outstanding Young Persons of the World honourees in the category for World Peace/Human Rights. She was also selected by JCI South Africa as a Top Outstanding Young Person in South Africa and nominated by Avance Media as '100 Most Influential Women in Africa 2020'. In October 2020, Melene was also selected as "100 Most Influential Young Africans" and made the Top Ten list of Most Influential Young Africans in the category for "Leadership and Civil Society" by Africa Youth Awards. In 2021, Melene was appointed as a Play Your Part Ambassador by Official Brand South Africa responsible for promoting a positive and compelling brand image for South Africa. She was also recently named as one of the 100 Most Influential South Africans and appointed as the youngest Board member of Western Province Professional Rugby.
Through her work she has initiated and led many impactful educational and advocacy programmes and interventions online and in communities reaching thousands of people in South Africa alone. Melene has also led highly complex public engagement processes on pertinent issues affecting the country and communities. She is often called upon to participate in engagements and share her expertise on issues relating to Democracy, Governance, Active Citizenry, and Gender Equality on national, regional, and international platforms
Kim Williams
Director: Corporate Services
Biography of Kim Williams
Kim Williams obtained her LL. B degree from the University of the Western Cape in 2008. Thereafter, she served as law researcher to Former Justice Albie Sachs at the Constitutional Court. After her term at the Constitutional Court, Kim was awarded the prestigious Franklin Thomas & Ismail Mahomed Scholarship which presented her with the opportunity to obtain her LL.M degree in International Human Rights Law.
At Notre Dame University, Indiana US. This experience enhanced her human rights knowledge and equipped her with a greater understanding of the domestic, regional and international human rights frameworks; exposed her to the manner and the measures adopted by other countries in order to promote, protect and implement human rights and enabled her to assess the degree of State compliance and to identify the extent of the work yet to be done and, moreover, reinforced her own personal consciousness and duty to make a valuable contribution thereto Kim completed her LL.M in 2010 (magna cum laude) and commenced articles at Werksmans Attorneys during 2011.
She was admitted as an Attorney in 2013 and subsequently appointed as an Associate with the firm. Over the last 5 years, Kim has gained exposure in various legal issues and gained extensive work experience in the following areas: legal research, legal and contractual drafting, vetting and overall advisory skills in the firm's litigation, corporate & commercial and property law departments.
Roshnee Chinapa

Chairperson
Biography of Roshnee Chinapa
Roshnee completed her A+ and MCSE, thereafter she was afforded the opportunity to job shadow in an advertising agency assisting the head of TV and radio production and that is where she discovered her passion for the advertising world. In 2012 when after working in the industry for 13 years covering various roles at some of the best advertising companies in SA such as Lowe Bull Calvert Pace, King James, TBWA, Hippocampus, Forwardslash, specializing in Operations, Production, Traffic and Print Management, IT, Art Buying and Online Gaming she saw the demand for value for money advertising and decided to open her own business called Posh Promotions. Posh Promotions is a through the line advertising agency that specializes in branding, promotional items and sports management. Her main focus was to offer her clients a product or service that was quality, at a decent price point and delivered timeously. Having a more personal approach to doing business with her clients was something that just drove her to want to do more and to the best of her ability. 8 years later Posh Promotions is still going strong. She is proud mother of three beautiful adopted children.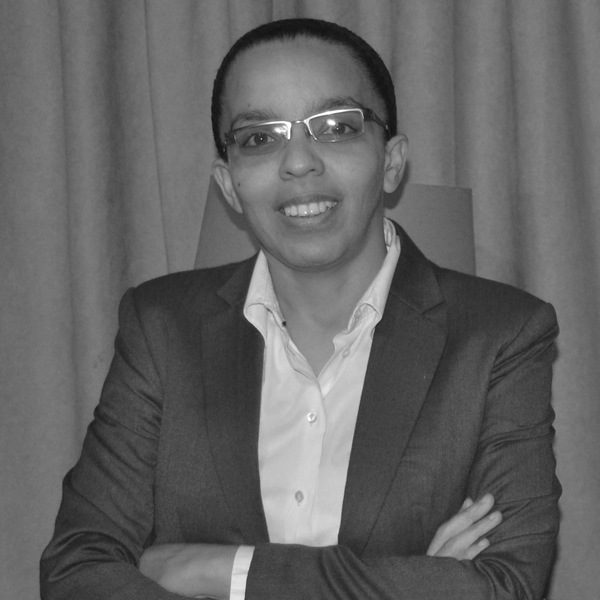 Biography of Nicola Cloete
Nicola obtained her national diploma in Human Resource Management from Cape Peninsula University of Technology in December 1998. She was employed amongst other by De Beers Consolidated Mines, Shoprite Checkers Head Office, CFaN and Viking Service Station. Nicola is described as a doer, while she tends towards a task-orientated approach, she possesses people-orientated traits as well. Nicola is driven, dedicated and an excellent organizer. She ventured into entrepreneurship and co-founded her first corporation in 2002. She specializes in human resources management and business development support. She has been working with both private and non-profit companies. She believes in maintaining high standards of professionalism and embraces values of honesty, dedication and dignity. Nicola is a registered assessor and moderator with the Services Seta. One of her favourite quotes are "The greatest good that you can do for another, is not just to share your riches, but to reveal to him, his own" by Benjamin Disreali.
Eemaan Evytte Graham

Secretary General
Biography of Eemaan Evytte Graham
Eemaan Graham graduated from the University of the Western Cape in 2008 obtaining her LL.B degree. A dynamic and focused lawyer, she has advised in matters of contract and property law in the corporate sector until moving to litigation in 2010. Eemaan embarked on a legal career with a passion for social justice and human rights and has brought these ambitions into all her roles. She has served as a mentor to junior attorneys during her tenure at Legal Aid South Africa and elected as liaison for the Southern Suburbs Attorneys Association while running her own practice. She consults to the Ottery Civic Association engaging in community projects, presently establishing a skills advancement programme for the youth in the area and assisting in legal administrative matters for the local residents. Eemaan's focus is in assisting persons or start- up professionals who have not been able to access quality legal representation offering alternative dispute resolution, representation at Court including Superior Court and consulting in risk management and averment. She has always believed that opportunity and equality mean different things to different people and endeavours to use her experience to give effect to the ideals that underpin our Constitution so that real change can be a real experience for those she works with.